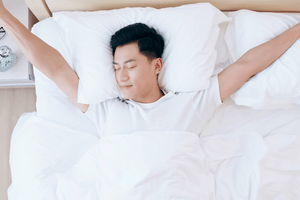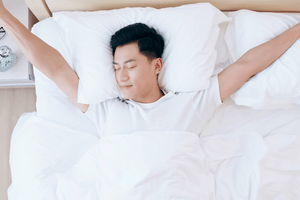 Improve Your Sleep Quality with Loop
The Intelligent Light That Helps You Fall Asleep, Fast.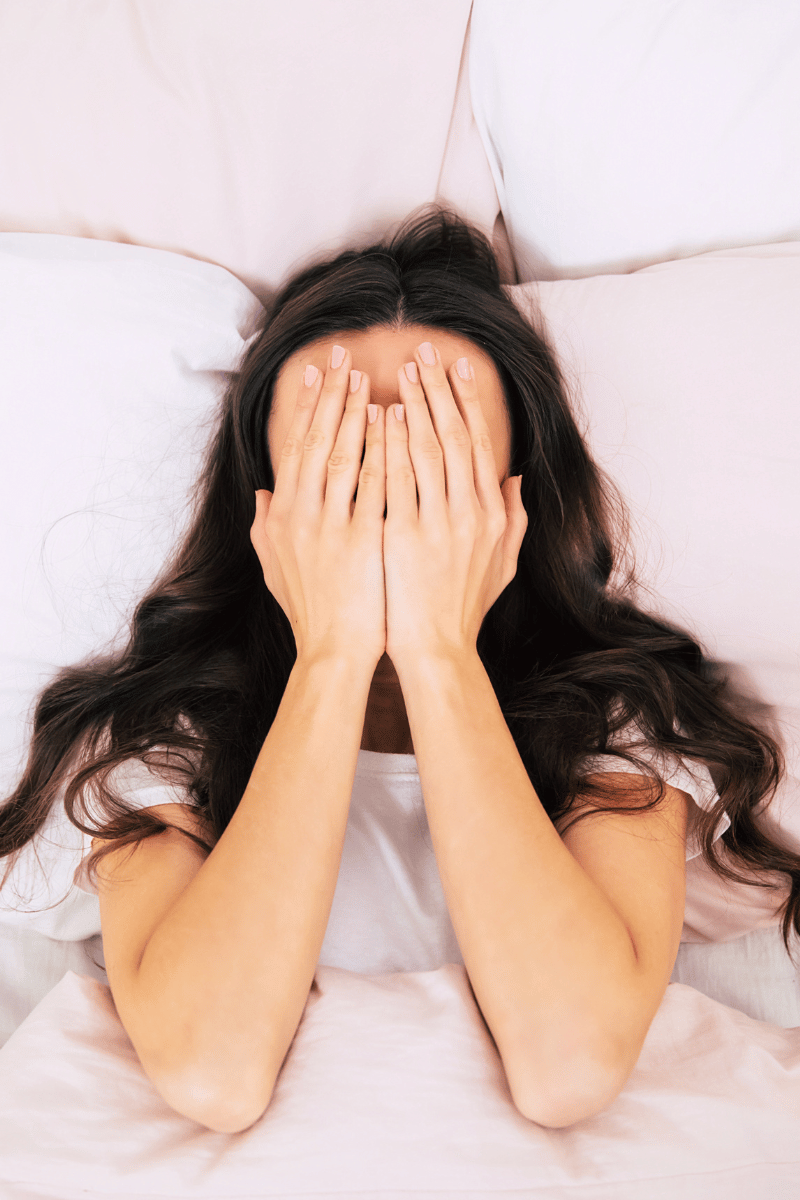 Say Goodbye to Insomnia with Natural Light Support.
Insomnia is a common sleep disorder that affects millions of people worldwide. Many individuals struggle to fall asleep or stay asleep throughout the night, leaving them feeling fatigued and unproductive during the day. If you're tired of relying on medications to help you sleep, it may be time to explore natural home remedies for insomnia.
Explore a natural, medication-free solution with OSIN Lighting's Loop.
Some Tips To Help You Fall Asleep
Strive to eat meals within a 10-hour window.
The circadian rhythm is an internal clock that helps regulate the activity of our internal organs. When eating times are inconsistent or irregular, it can throw off this rhythm and lead to symptoms such as fatigue, difficulty concentrating, and mood swings.
Cut out food and beverage 3 hours before bed.
Eating a few hours before bed ensures that your body is done
with digestion and can start getting you ready for bed. It makes sure that your sleep is not disturbed by indigestion, acid reflux or an upset tummy.
Decide on a set bedtime and try to sleep consistently at this time, even on your days off.
When you go to sleep and wake up at the same time every day,
your body gets used to the routine and can better regulate its circadian rhythm. This helps you to fall asleep quicker and stay asleep longer, which can help you get more restorative sleep.
Take a 15-minute walk in the sun in the mornings (Ideally within the first hour of waking up).
Our circadian rhythm is a 24-hour cycle that helps regulate when we feel alert and when we feel sleepy. In the mornings, the bright light from the sun helps to cue this rhythm so that we feel alert and refreshed.
Open the blinds or curtains as soon as you wake up.
Bright natural light in the mornings provides strong signals to our body that it is time to wake up and be alert. This can help you feel refreshed faster.
Keep the blinds and curtains closed at night.
Bright lights when you are trying to sleep can confuse our body clock, making it believe that it is still time to be awake. This can suppress melatonin, the hormone that makes us feel sleepy.
Refrain from studying or working in your bedroom.
If you bring your work into that space, your brain and body might associate it with productivity, which could make it harder to sleep.
Try to only use your bedroom when you are ready for bed.
This can help your brain associate your bed with sleep.
Strive to get in 30 minutes of exercise in the day.
Keeping active can help you feel tired during the day's end.
Avoid using screens for at least 1 hour before you go to sleep.
The blue light emitted from screens can disrupt your brain's natural sleep cycle. By switching off screens an hour before bed, you can mentally prepare your brain for sleep.
If you cannot sleep within 20 minutes of trying, go into another room and do something else until you feel tired.
Your body temperature naturally fluctuates as you drift off to sleep. Specifically, your body tends to cool down as you lie down and warm up as you arise. However, if your sleeping environment is excessively warm, it may impede your ability to initiate sleep. Adjusting your thermostat to a cooler temperature within the range of 15-19°C can be a helpful strategy to alleviate this issue.
Sleep like a baby with OSIN Loop light.
Ralph & the Team's innovative technology mirrors natural outdoor lighting, providing the same benefits to you indoors. With automatic transitions from day light to zero blue light at night, Loop promotes relaxation and better sleep.
By reducing stress and supporting your circadian rhythm, Loop helps you fall asleep faster and stay asleep throughout the night.
Say goodbye to insomnia and hello to a more restful, rejuvenating sleep with Loop.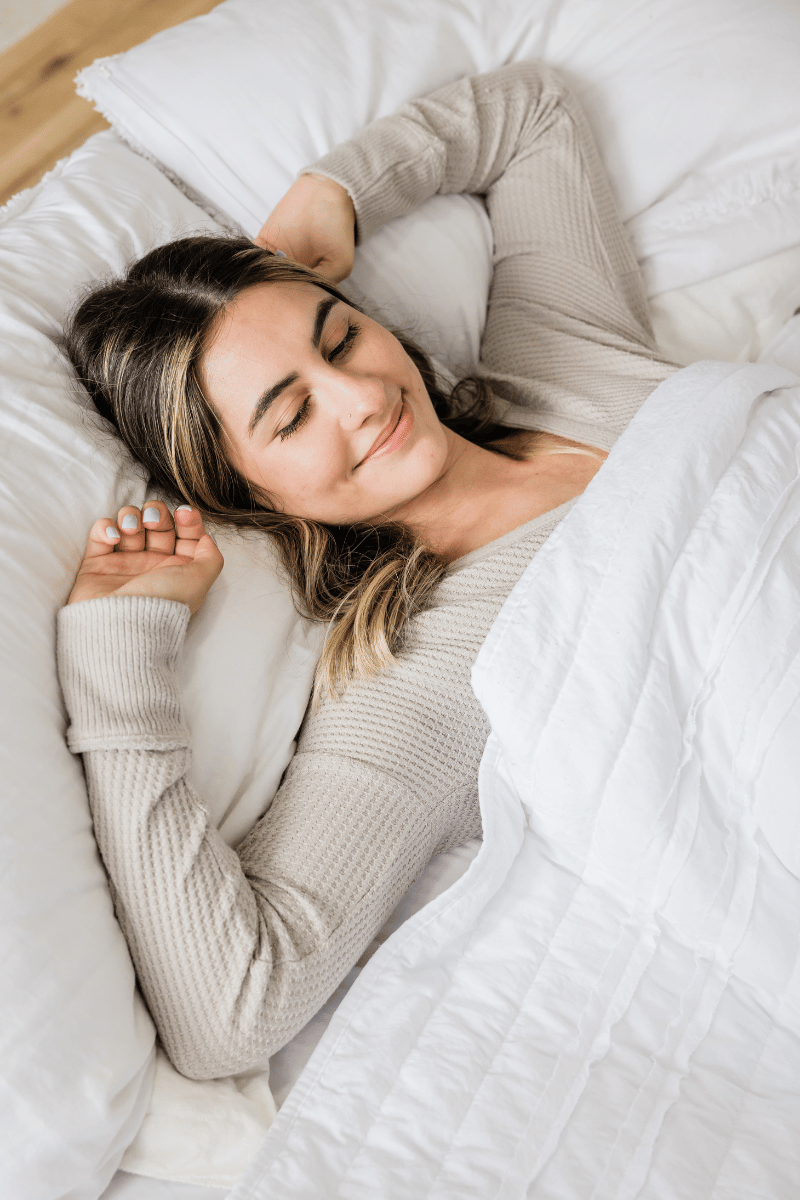 Benefits
Loop will improve your...
Sleep
Metabolism
Health
Environment
Stress
Productivity
how does it work?
Whether at the office or home, place a Loop on your desk and it will deliver life enhancing light to your environment.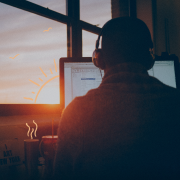 HEALTH
Our circadian rhythm impacts our entire body. From our metabolism and stress and anxiety levels to our cardiovascular systems. The Loop gives you more control over your health and wellbeing.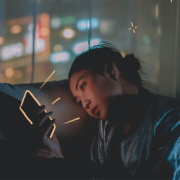 PERFORMANCE
Sleep, productivity, and our environment are important factors in feeling our best. If you struggle to get a good nights rest and feel like it impacts your performance, The Loop will improve your sleep.
The OSIN purpose
We are on a mission to end circadian disruption. By developing cutting-edge circadian lighting products, we give people access to the circadian light their bodies need.
Testimonials
I started using The Loop because I wanted a better sleep and it did not disappoint. I fall asleep easier, and stay asleep longer.

Kylie
Working inside has benefits on cold days but it does suck on summer days to miss out on natural light and The Loop on my desk makes a difference to my mood and my sleep.

Andrew
Has definitely improved my sleep. Looks cool too...

Chris