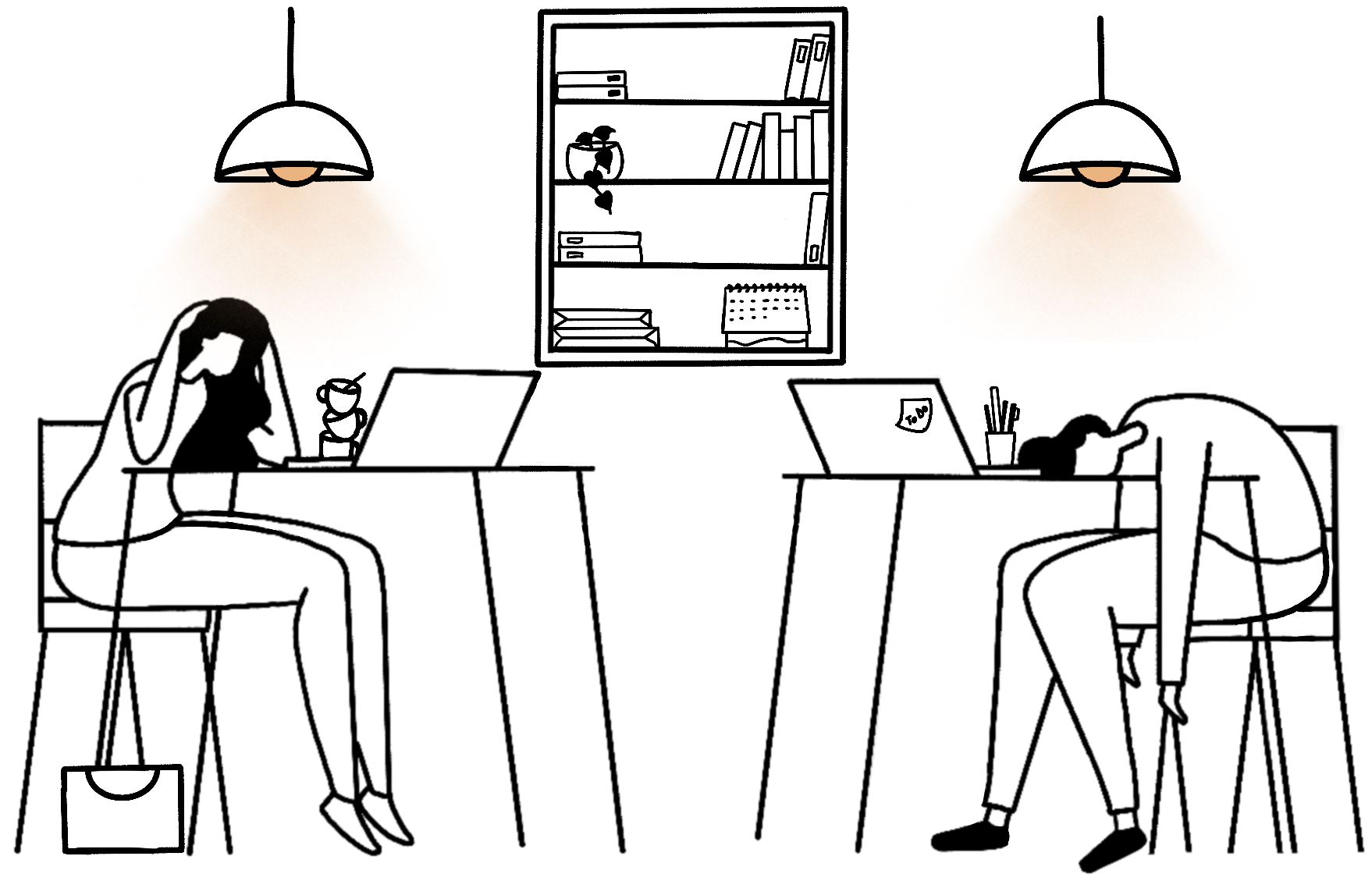 Why we made this
We spend 90% of our lives indoors.

Indoor lighting lacks the elements our bodies need to regulate our internal clocks, which can disrupt our sleep and health. The Osin Loop is a new kind of desk lamp that provides the light you need to feel and perform your best.
BENEFITS
Better well-being around the clock
How it works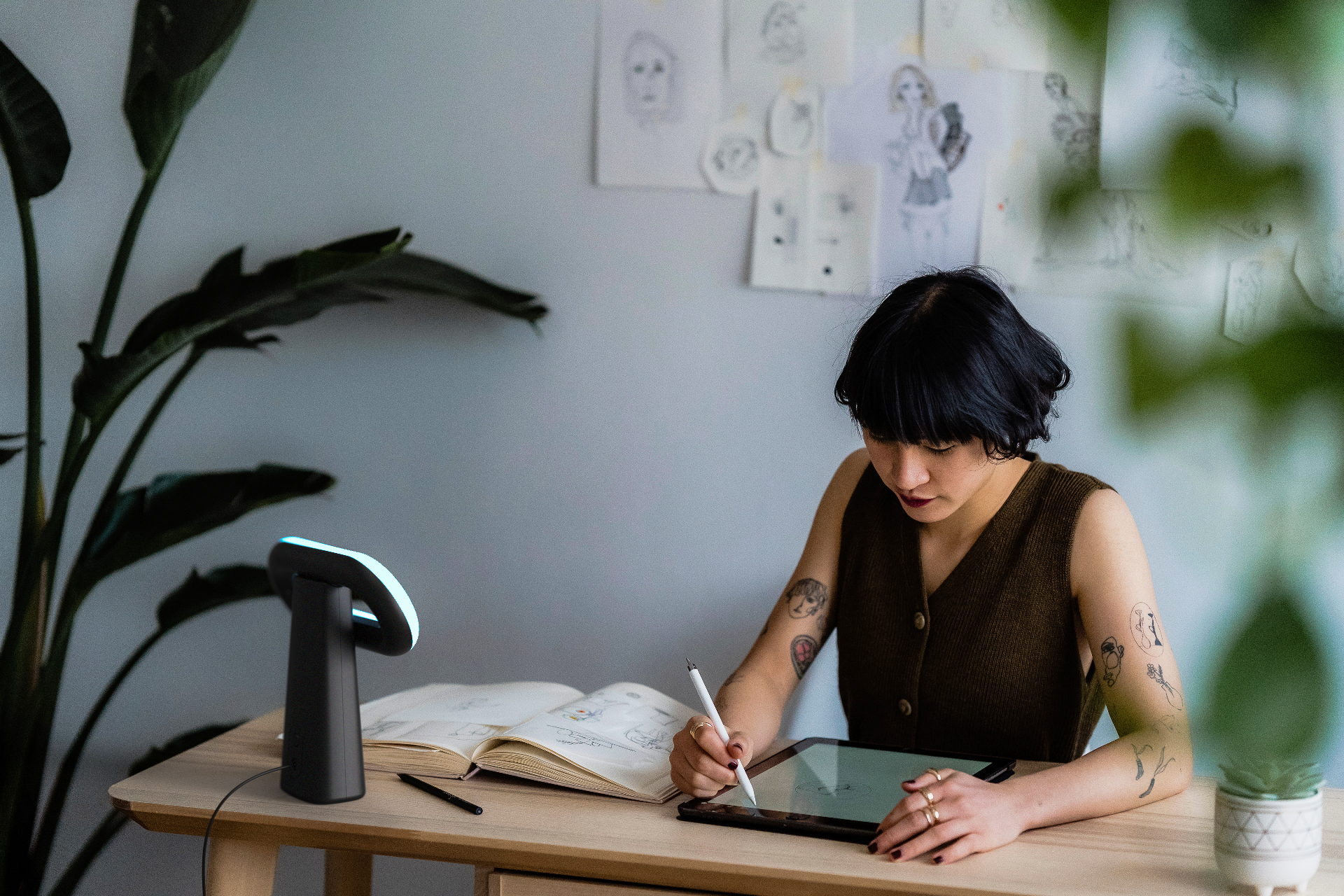 Place your Osin Loop
Position the Osin Loop roughly an arms-length away, at a 45º from your display, to ensure you get the light needed to set your body clock. The longer you are exposed to the Osin Loop, the better.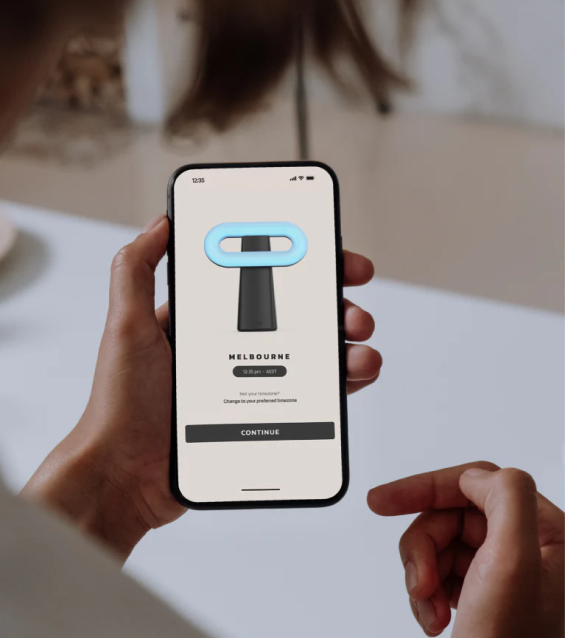 Get in sync
The Osin Loop automatically syncs with your timezone once paired with the companion app. The Osin Loop will then deliver the right light at the right time based on expert consensus.
Sunset at your desk
At night, the Osin Loop transitions to a warm amber glow, cutting out blue light, and preparing you for a restful night.
What our customers are saying
My sleep improved and I found myself more focused during the day. It doesn't hurt that it's a beautiful product - I had the coolest-looking desk in the lab!
Loop has been a blessing since its arrival. Loop has definitely help make positive changes to my sleep. As i purchased three Loops. Id like to be able to control all my Loop's from one device and multiple. Overall Loop in my life is doing exactly what its designed for.
Like a mother's kiss I just live the soft changing of light colour. The amber one I feel like it is embracing my whole senses!
technology
As close to natural light as it gets
00:00
Remain energized and productive throughout the day
The bright blue light that the Osin Loop emits is scientifically proven to keep us feeling productive and able to concentrate during the day. The Osin Loop's spectrally optimised LEDs provide the wavelengths other lights miss, doubling the Effective Daylight Equivalent (EDI) of your workspace during the day.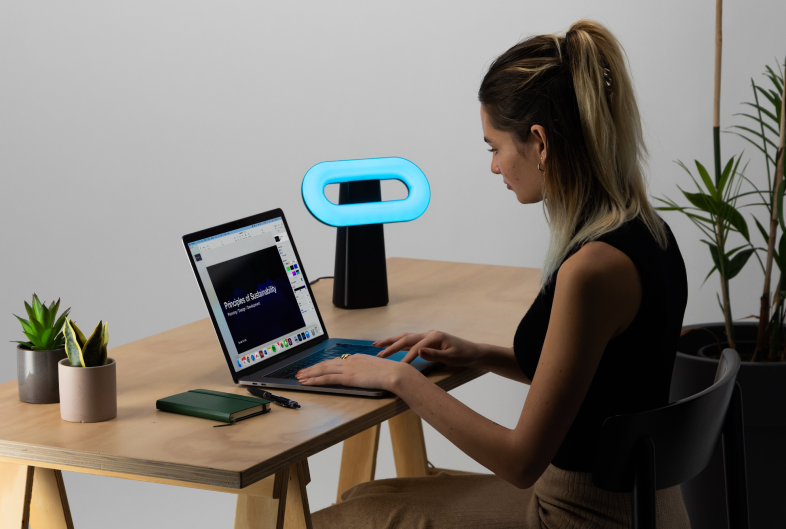 Preparing your mind and body for restful nights
At night, the Osin Loop will transition into a warm amber glow, cutting out blue light to help you wind down and to promote melatonin production.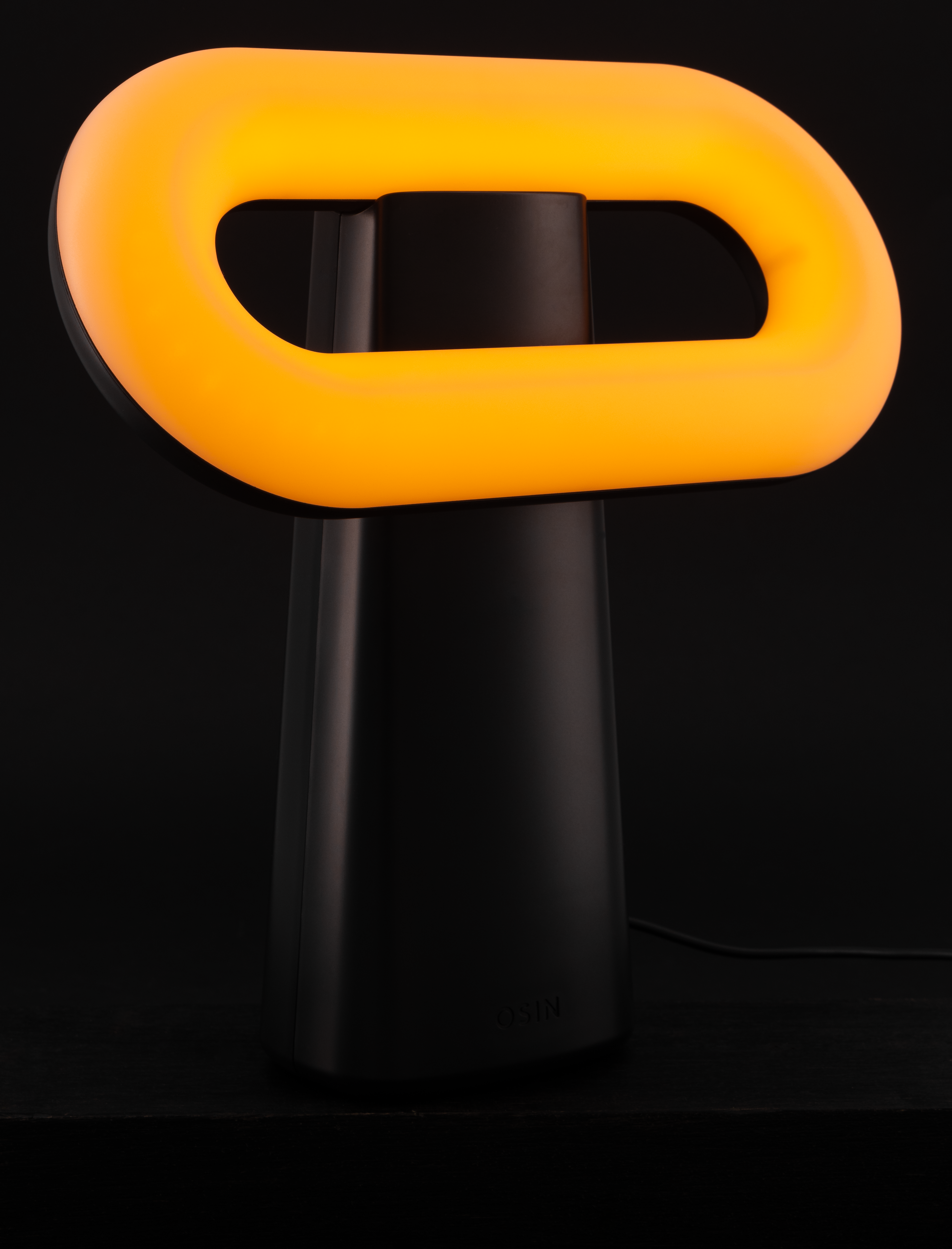 features
Part of your set up for years to come
An investment in your well-being, built to stand the test of time.
The Osin Loop is designed and manufactured using high quality materials in Christchurch, New Zealand.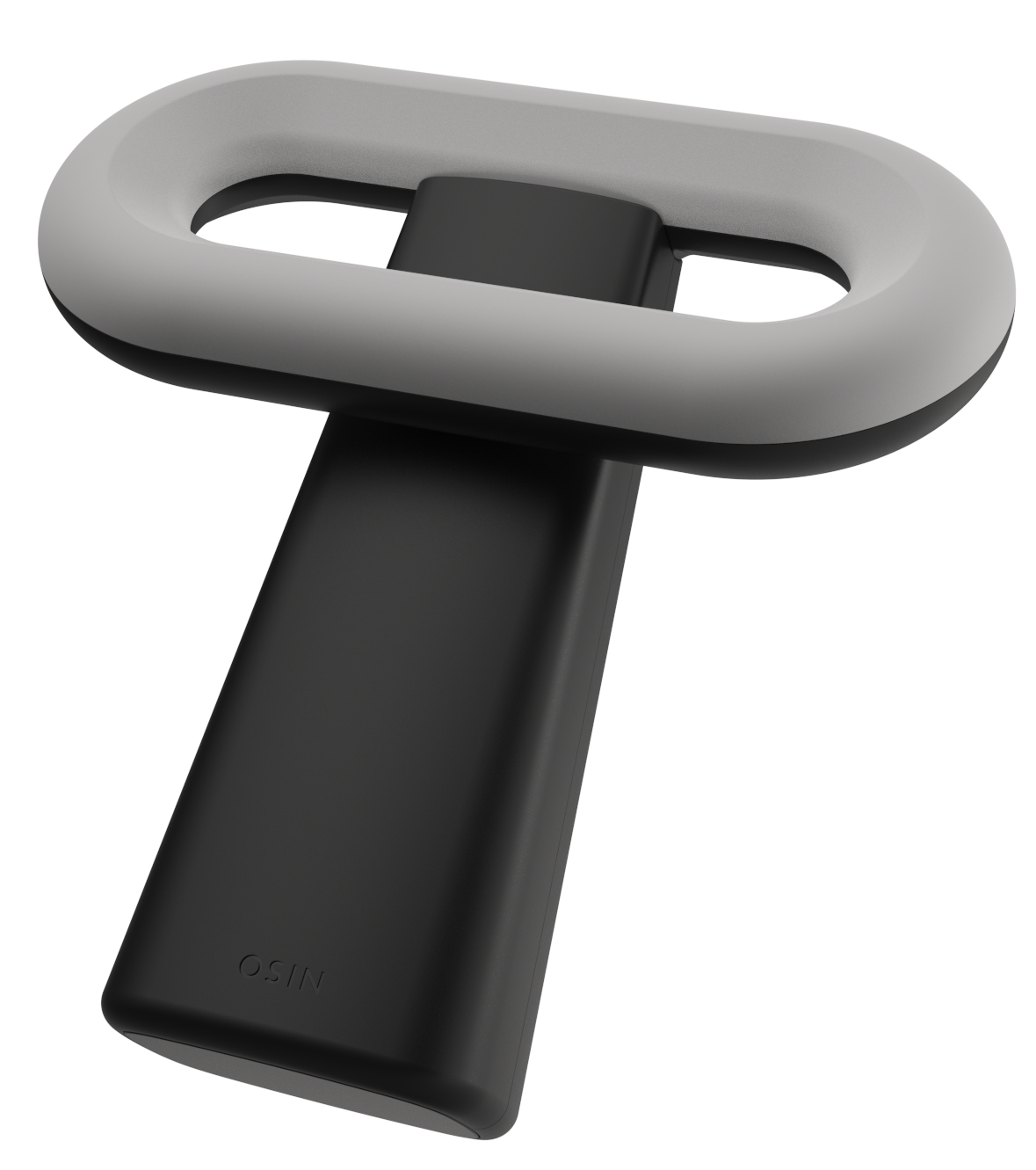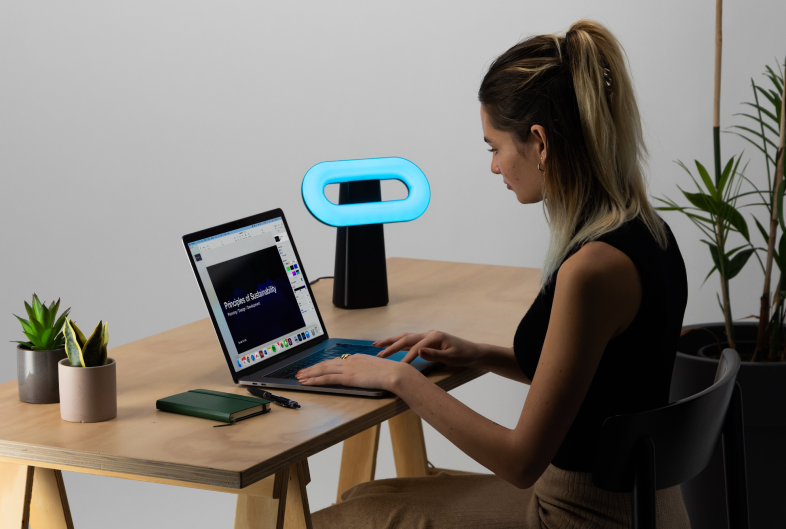 Try the Osin Loop risk free. If you decide to return it within 30-days, we offer a full refund.
Early bird discount - only until July 2023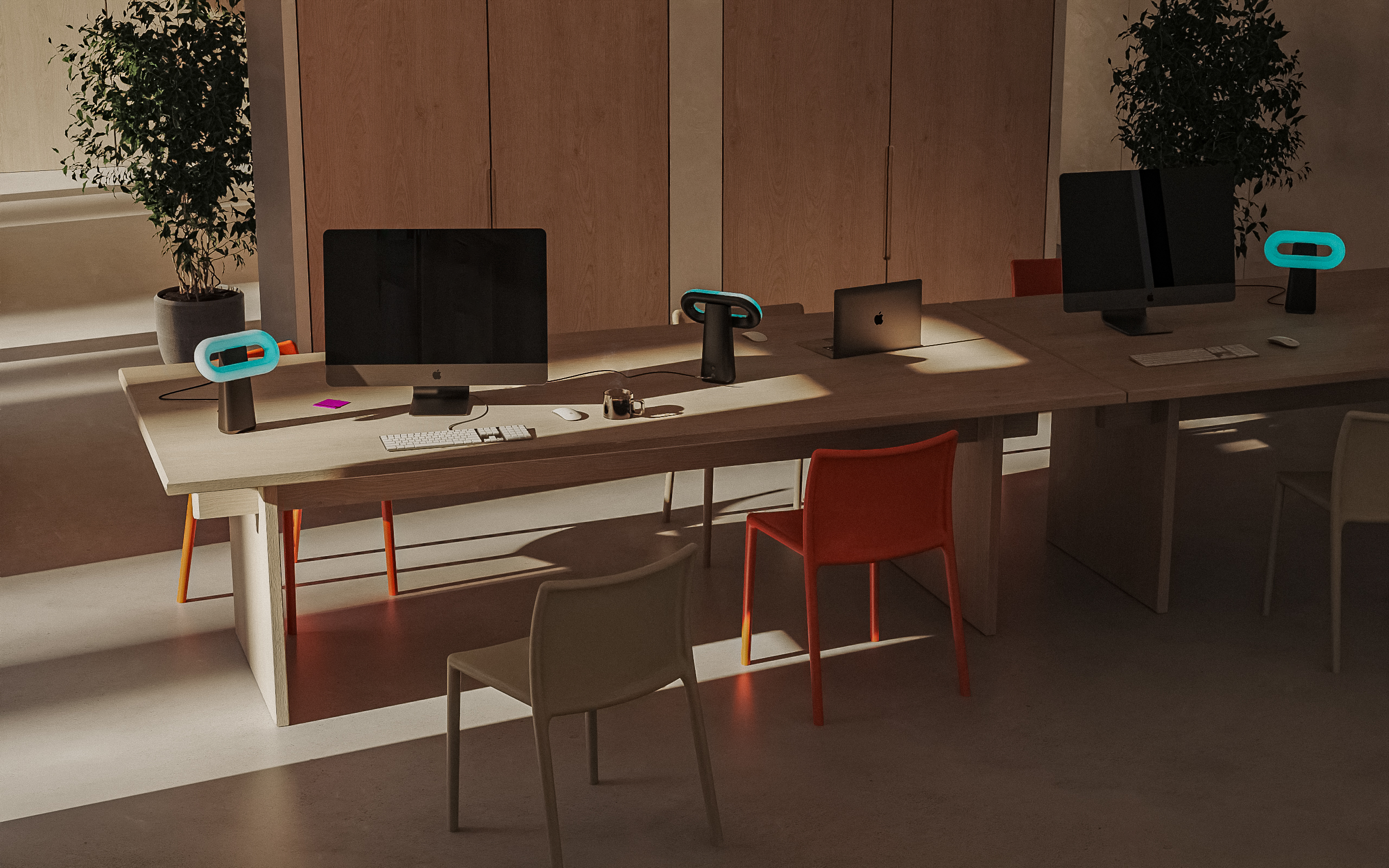 Loop for your team
At Osin, we make healthier, more productive teams. Make the Osin Loop a part of your business for enhanced workplace well-being.